Login to your courses:
News & Announcements:

May 9, 2017: eLearning Maintenance
We will be performing maintenance on Wednesday May 9th between 10:30 AM MST to 11:00 AM MST. The de Souza eLearning Centre will be temporarily unavailable during this time. We recommend logging out from the eLearning Centre before 12:30 PM EST to make sure you do not lose any work.
---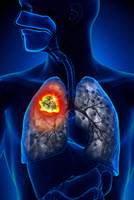 April 6, 2017: Cancer Disease Sites Part A, B and C now available to O-PREP Participants
There are now three more courses available free of charge to O-PREP participants that have completed Part 1 of the Foundations in Oncology course. You can enroll in one or all of the Cancer Disease site courses, depending on your clinical environment or interest:
Part A:
Leukemia, Lymphoma, Multiple Myeloma and Pediatric Cancers
Part B:
Head and Neck, GI, Endocrine, and Skin Cancers
Part C:
Sarcoma, GU, Gynecological and CNS Cancers
Other services:
My Account
View your transcripts, update your address, and so on.
Learning Library
Read articles, books, and so on.
Help!
Access instant online technical support information and FAQs.
Contact Us
Contact us online, or via phone or mail.