Login to your courses:
News & Announcements:
September 2019: O-PREP Foundations Part 1 and Part 2 Update
O-PREP Foundations Part 1 and Part 2 are updated!
O-PREP, CancerControl Alberta (CCA) Educators, and the de Souza Institute collaborated to update these courses to enhance learner experience and offer the most current information. There is no disruption to learners with these course updates.
We are also pleased to provide learners a newly created CCA-specific Patient and Family Education module which is now part of O-PREP Foundations Part 1 for all new nursing hires.
---
July 2019: Learner Achievement Letters
O-PREP and the Associate Chief Nursing Office in AHS is pleased to announce a new approach to O-PREP learner recognition.
Learner Achievement letters will be sent to O-PREP learners who achieve a total of 4 or more de Souza credits on the O-PREP Learning Pathway.
O-PREP encourages these learners to provide a copy of the letter to their managers for their employee file and to maintain the original for their professional portfolio.
Did you know? There are 3 O-PREP learners who have achieved this milestone in their ongoing oncology education and have received their letters. Congratulations!
---
O-PREP Learning Pathway Now Available
All Alberta O-PREP learners have access to 18 courses free of charge on their O-PREP Learning Pathway. These courses cover a variety of oncology topics in all domains of cancer care.
As an O-PREP learner, you can access these courses and your own personalized O-PREP Learning Pathway from your "My Account" page.
O-PREP believes in career-long learning and encourages you to continue to explore these learning opportunities!
Visit your de Souza Institute "My Account" page to find out more and to enroll
---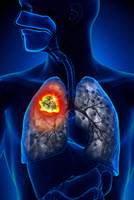 Course Highlight: Foundations of Cancer Disease Sites
Are you interested in learning cancer disease sites specifics? Do you work with patients in multiple tumour groups?
Foundations of Cancer Disease Sites Part A, B, C and D are designed for you!
O-PREP learners who have completed Foundations in Oncology Part 1 gain automatic access to enroll in these courses.
Consider enrolling in one, or all, depending on your clinical environment or interest:
Part A: Leukemia, Lymphoma and Multiple Myeloma
Part B: Head and Neck, GI, Endocrine, and Skin Cancers Part C: Sarcoma, GU, Gynecological and CNS Cancers
Part D: Breast, Lung, Colorectal and Prostate Cancers

Other services:
My Account
Enroll in additional courses, download your completion certificates, view your transcripts.
Learning Library
View selected journals, ebooks, and databases.
Help!
Access instant online technical support information and FAQs.
Contact Us
Contact us online, or via phone or mail.